History
Modern Tel Aviv
Ben-Gurion reading Israel's Declaration of Independence (GPO)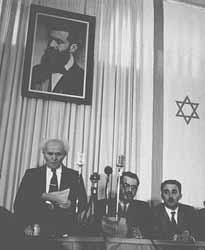 Israel Fact
Fifty percent of the polished diamonds in the world come from Israel.
The Arch of Titus was built by the Roman commander to commemorate his Judean victory in 70 C.E. It shows the triumphal parade with the Temple vessels carried aloft. The Arch is part of the Roman forum. A replica is in Beth Hatefutsoth (GPO).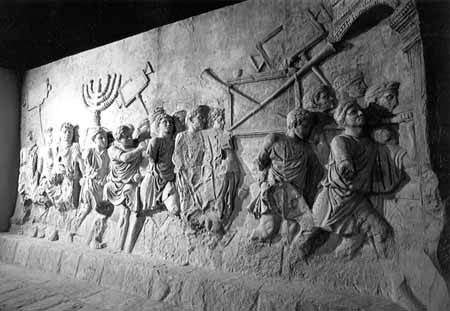 Jaffa
Israel Fact
According to the Bible, Jonah left from Jaffa on his fateful voyage before encountering the whale. Christians learn hat St. Peter miraculously restored life to Tabitha in Jaffa.
Neve Tzedek